"Offsec Research is a social capital, and a national asset," they say. A non-profit, independent Iranian researcher community with a mission: propelling AI and cybersecurity on a cutting-edge level. In a rapidly evolving world of AI-driven technologies and expanding digital landscapes, this community becomes the compass guiding Iranians through the intricacies of AI and the fortress securing their digital horizons in the realm of cybersecurity.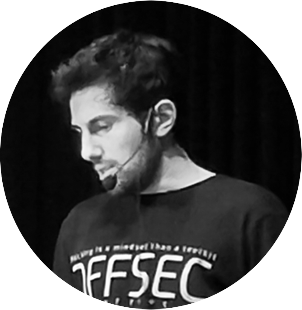 Amir Rasouli
Founder
"We value transparency, diversity and innovation. Everybody is invited to grow and to express. Science and research do not contain any barriers, for no one. We have built a community for underrepresented and unprivileged researchers, at Offsec Research."
Joining Offsec
To foster research.
As long as:
• You are not affiliated with any political, governmental, or military organizations.
• You have something novel and innovative to present.